10 secrets to permanently remove dark circles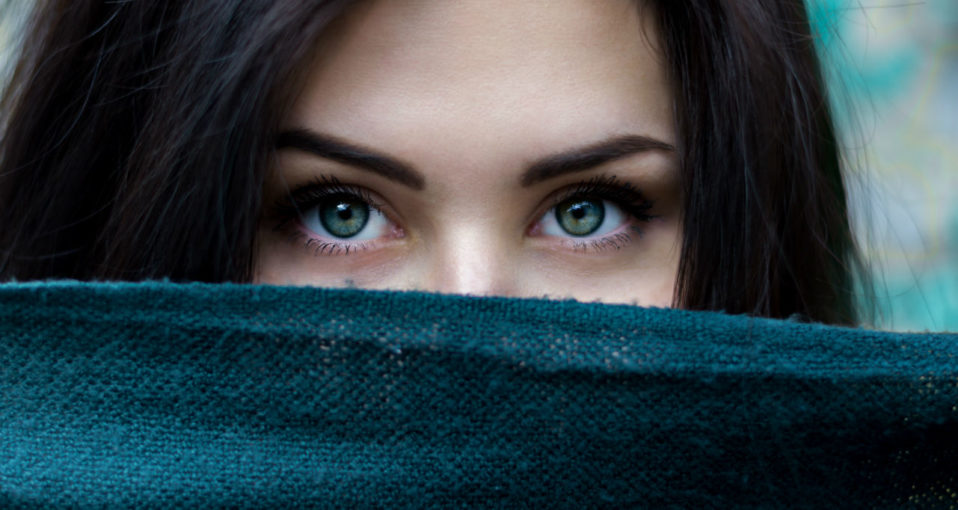 There's no better way to make you look gray and feel down! And yet, dark circles appear with great ease. We can say thank you – or not – to the fragility of the eye contour area. The stigmas of tiredness and the marks of stress and age settle in, taking the form of dark circles. If you are looking for effective solutions to overcome it, read on quickly!
If being tired has not been solved with my article on it, it is then time to take care of its scars…
1.      Always remove your makeup
There are nights when you feel so exhausted that you only dream of one thing: going to bed. We gladly skip the make-up removal phase thinking that it is not that serious. However, this is a mistake that must not be repeated.
Cosmetics, pollution, perspiration, dust… a lot of elements suffocate the skin all day long. The eye area being particularly sensitive, dark circles are created at the first opportunity.
So remember that applying concealer products will not do you much good if you forget to remove your makeup every night. Worse, the accumulation of care may make your worries worse.
2.      Apply an concealer mask
Once installed, dark circles will not magically disappear. You must adopt the right actions to gradually reduce them until they disappear completely. Once or twice a week, it is therefore recommended to apply a mask.
Whether you buy a mask in stores or make it yourself, it is essential to apply it carefully to dark circles. Let stand 10 to 15 minutes then rinse thoroughly.
3.      Massage the eye contour area
It is essential to decongest the eye area to remove dark circles. So tap all around your eyes using your fingertips. You will activate the blood circulation, which will reduce dark circles.
Our secret is to proceed clockwise. We massage -tapote, rather – for at least two minutes a day. You don't need to stand in front of the mirror. This massage can be done in bed, watching your favourite show, in traffic jams, anywhere!
If you're the impatient type, bet on a roll-on concealer. Its application has the same effect as the pressure of your fingers.
4.      Focus on the right make-up
We often think that any makeup will do the trick to hide dark circles. It's not that simple because some products will instead accentuate dark circles and therefore attract attention to them. Dark circles are particularly stubborn but you can easily hide them if you choose the right products.
Start by applying a foundation or BB cream and then a concealer. Always use a brush, not your fingers. The product must be perfectly absorbed into the skin. If the colour of the corrector is a little visible, it is not serious.
Then use a concealer that will cover the pigments of the corrector. Apply to dark circles and bags, using a light hand.
Add a layer of powder to hold the corrector and concealer in place.
5.      Do not skip the concealer cream
This cream is applied every day and not only when dark circles are already in place. At the time of purchase, take a close look at the composition of the product. Above all, you must find a moisturizing active ingredient such as glycerin, hyaluronic acid or, in some cases, thermal water. A decongestant such as arnica, vitamin B3 and caffeine are also needed. Ingredients such as vitamin C and vitamin E are essential for their antioxidant properties. Finally, a few pigments that will reflect the light will take care of the healthy glow effect.
As soon as you reach the age of 40, use an anti-dark circle cream and an anti-wrinkle cream together. If the signs of aging are not very noticeable, one application per day will be sufficient. Otherwise, apply morning and evening, making sure to cleanse the skin thoroughly between applications.
6.      Coffee puree: Grandma's trick
Coffee grounds are renowned for their countless properties. Among all its virtues, there is the ability to remove dark circles without difficulty. The trick is to make a cold paste that will be applied on dark circles.
Mix 1 teaspoon of coffee grounds (or grinded coffee) with 5 drops of fresh lemon (yellow or green) and 1 tbsp of plain yoghurt. When the mixture is ready, put it in a cool place. It is this very cold preparation that you will have to apply to your dark circles, like a mask. The exposure time is therefore about 10-15 minutes.
Rinse thoroughly and admire the result!
7.      The cucumber on the eyes: a natural concealer
Who has never seen people with cucumber slices on their eyes, at least on television? This little ritual is not intended to prevent the person from opening their eyes or to help them fall asleep. It is a 100% natural trick to overcome dark circles. In fact, cucumbers contain mainly water. When applied to the eyes, this water hydrates the skin. As for the copper naturally present in cucumbers, it boosts the production of collagen, you know this protein that regenerates cellular tissues.
The instructions are simple to use. You take two slices of cucumber and place them in the fridge for 1 hour. Then sit on your sofa, deckchair or bed and place a disc on each closed eye. Leave on for 10 to 15 minutes.
8.      Put spoons in the fridge
It's an old trick like the world but that we love so much because it's effective. In the evening before going to bed, put two spoons in the fridge. In the morning when you wake up, apply these frozen spoons to your dark circles to decongest them. All you have to do now is start your daily make-up routine!
9.      Apply serum
The serum completes the effects of all the treatments we have just presented to you. Applied before the concealer cream, it increases its effectiveness tenfold. The result is therefore more visible but above all more sustainable.
The benefits of serum can be explained above all by its texture, which penetrates the skin without difficulty. The latter is therefore prepared to receive complementary treatments such as concealer cream. As well, the serum is an excellent moisturizer. In addition to removing dark circles, your facial skin will be silkier and more radiant.
Several serums are available in shops. However, you can also prepare a homemade treatment. You need 3 ml of vegetable oil (ideally organic inophyllic calophylla) and 1.5 ml of aloe vera, which you will mix with 0.5 ml of blueberry hydrosol. Shake well and this is a ready-to-use serum that can be stored for about 3 months.
10. Pulsed light therapy
This type of care is offered exclusively in specialized institutes because it is quite radical. You are placed in a cabin to be exposed to intense pulsed light (IPL). The intensity of the light and the exposure time are variable because they depend on the specificities of your bags.
At each session, the pigmentation of the skin is brightened. Wrinkles may not fade at the same time. The skin is tightened and dark circles gradually disappear.
In general, pulsed light therapy is combined with the use of creams. These will accelerate the effects of PIL while helping the skin heal. Note that redness and scabs often appear on the treated areas. If necessary, an injection of hyaluronic acid is recommended to remove the most stubborn dark circles.
You know the most effective ways to say goodbye to dark circles. However, it is even more important to prevent their occurrence. Make sure you get enough sleep and eat a healthy diet. Also, brake on the consumption of alcohol, tobacco and other substances harmful to the skin (and health). Good habits and behaviours are the sworn enemies of dark circles, so don't hesitate to use them.