What are the best ways to lose weight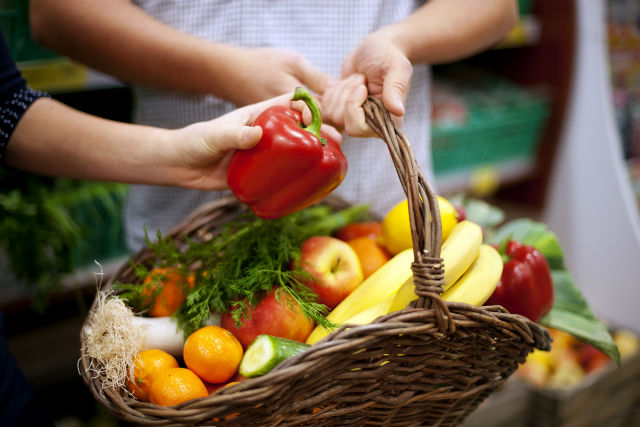 I am going to share with you some of my tips to lose weight permanently. Losing weight is indeed a constant battle with yourself. You need to have determination and motivation,otherwise you won't lose a single pound. So,all of a sudden we give up hope and we don't know what to do. Here are some tips and techniques to lose weight effectively and permanently.
Eat properly!
The first step to losing weight effectively is to eat healthily. That is to say that we banish greasy food, we cut out fast food and we stop cooking with fat. Priority should be given foods containing carbohydrates and protein to keep on muscle. Also it is important to eat 5 portions of fruit and vegetables a day. Fruits and vegetables contain many vitamins which are really good for health and they are not fattening because they have very few calories.
Think about eating a balanced diet! I'll be precise. Meat or fish with vegetables, a dairy item and a piece of fruit. While dieting avoid cheese.Let's look at a typical lunch: a salad for starters, a piece of fish with vegetables as a main course, a yogurt and an apple for dessert.
And vary your meals!
Dieting does not mean starving yourself or eating nothing. This is precisely what we must avoid at all costs! Having enough to eat is essential and you will stop you from being hungry between meals. Snacking is definitely banned! In short, eat better and eat a varied diet!
Engage in regular physical activity!
Dieting alone is not enough. You should also be physically active as well for visible and lasting weight loss. For example, you may decide to enroll at a gym, jump some rope or go for a run for an hour twice a week. Choose physical activity that you enjoy.
The advantage of a gym, unlike a simple physical activity, practiced independently is that you will be able to work on several areas of your body through different exercises: cardio classes for endurance, weight training for muscle gain, relaxation training and stretching to manage stress.
Then we can attack the endurance sports. Among them: sit-ups, pull-ups for the back and arms, elliptical, cross-country skiing, Nordic walking, weight training, squats, abs, pumps and running.
You can also use the Power Plate. The vibrations of the machine act on our muscles.
Of course, we must engage in physical activity regularly, two to three times a week for between 30 minutes and 1 hour 30 minutes per session.
Having a healthier lifestyle
Limit alcohol
Avoid snacking
Get enough sleep
Walk when you can rather than driving
Take time for yourself and practice relaxation
Set your goals and reach them
Be happy, healthy and beautiful!